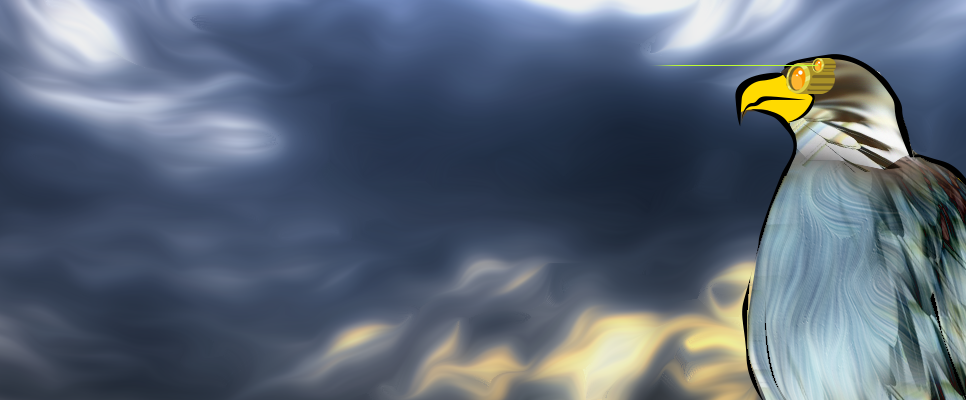 Sung by The Eaglebot
FREDDIE: It looks like we've been searching for the New Moose in all the wrong places.
FRIEDA: Yeah. We need to search for a way to find the moose, not for the Moose itself. Let's go meta!
MOOSE: There's an island for that! Search Island.
FREDDIE & FRIEDA: "Off to search island we go!"
NARRATOR: But, meanwhile, on Search Island, the Eaglebot had been in touch with the Pigs and is already waiting for the band of explorers to arrive. Search island is a barren place, with a huge mountain of data in the middle. At the top of the mountain, the Eaglebot, with mechanical wings and laser eyes, brags about his awesomeness.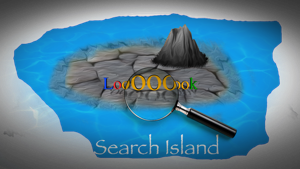 Chorus:
From up on high I keep my watch
On the pupulace as they come and go
Taking down every word and move
As day by day the data flow
No need to tell me what you've got
I am the great all-seeing
Eaglebot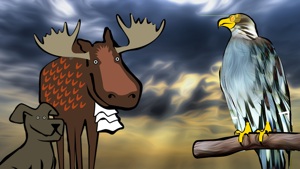 Verse1:
Our tight controls and monied schemes
Are doomed if they find another moose
Trusting in my select search routines
I'll distract them with confusing news
Verse2:
I'll tell them I have joined their search
And where to go to gain their prize
That'll leave them in the lurch
Trusting my advice and not their eyes.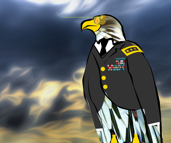 Chorus
Verse3
I'll keep them busy and preoccupied
Because I govern all cyberspace
They'll never know they've been compromised
I'll send 'em on a wild moose chase!
Verse4
When asked to serve my country I said yes!
I was such an eager volunteer
I grab data with such finesse
That into the future I can peer
CHORUS
From up on high I keep my watch
On the pupulace as they come and go
Taking down every word and move
As day by day the data flow
Oh what a friend those Piggies got
A weapon of moose destruction I'm the
Eaglebot
A weapon of moose destruction I'm the
Eaglebot
Words & Music by Mario Tosto