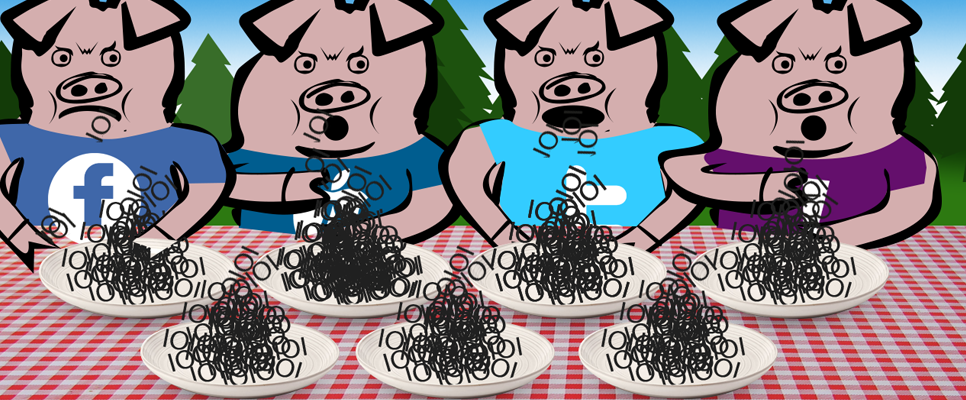 Sung by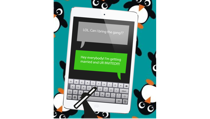 NARRATOR: While listening to the debate, Freddie and Frieda snuggle closer together.
FREDDIE: We haven't found the New Moose yet, but at least we've already found each other!
FRIEDA: Oh Freddie. Let's plan a big wedding and invite everyone we know.
FREDDIE: (gulping) Ok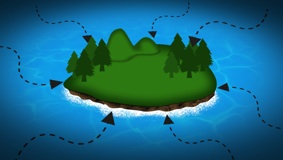 FRIEDA: I'll just tweet an invitation to all of my friends.
FREDDIE: ALL of them?
SOUNDS OF MANY WEDDING TWEETS.
SOUNDS OF THOUSANDS OF REPLIES.
FRIEDA: Wow, look at that. Everyone accepted!
NARRATOR: They came from far and wide.
NARRATOR: Meanwhile, a pig is scheming with a wolf.
PIG: It's great that everyone is coming for this so-called wedding. If we can persuade the Seals to harass the Puppies and Penguins and their friends, they'll be so scared that they'll stay on Safe island and we can gorge on big data.
ROOSKI: I am with you there, mister Piggy!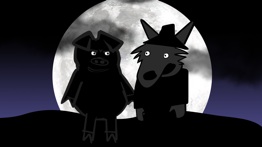 CHORUS
CHORUS
Big Data, big data
Big data at a big trough
Big Data, big data
Big Data can't get enough
Big Data, we're getting fatter and fatter
Big Data, we're getting fatter and fatter.
VERSE:
Oh, while they thought they were searching so safely
Those pups were telling us all their tales
We scarf up their info by mining opaquely
Their texts, their links and emails.
Data this big makes a rich smorgasbord
A banquet fit for a pig
Gluttons like us are a hungry horde
It's such a yummy shindig
CHORUS
Big Data, big data
Big data at a big trough
Big Data, big data
Big Data can't get enough
Big Data, we're getting fatter and fatter
Big Data, we're getting fatter and fatter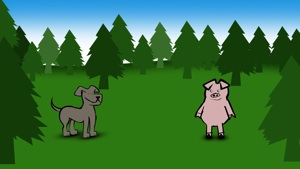 CHORUS
VERSE
What if the puppies raise a fuss about us,
What if they protest and whine?
We chide them for ever daring to doubt us
Then dash back to the data chow line
CHORUS
Big Data, big data
Getting bigger all the time
Big Data, big data
Come on buddies let's dine
Big Data, we're getting fatter and fatter
Big Data, we're getting fatter and fatter
Big Data, we're getting fatter and fatter and fatter and fatter
Big Data, we're getting fat on you